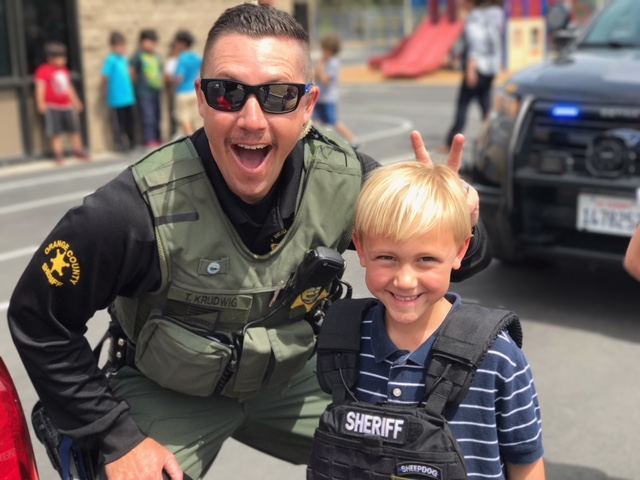 Meet Deputy Travis Krudwig, a 10-year Sheriff's Department veteran. Travis has been named Mission Viejo Deputy of the Year.
Travis has been assigned to the City of Mission Viejo for the past four years. He started as a patrol deputy and now serves as School Resource Officer at Trabuco Hills High School. SRO's have an office at each of our high schools where they develop a connection with students that keeps our schools safer than most. Many cities don't invest in the cost of having deputies stationed at our high schools and middle schools, lucky for us, the City of Mission Viejo knows how important keeping our kids safe is to its residents.
Deputy Krudwig is also a mentor and advisor for the Sheriff's Explorer program that helps guide young folks considering careers in law enforcement.
In 2016, Deputy Krudwig received the Sheriff's Department Medal of Lifesaving award for stopping a suicidal young man from jumping off a building.