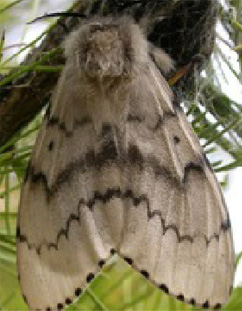 The California Department of Food & Agriculture is on the lookout for Gypsy Moths.
The European Gypsy moth is one of the most destructive pests of hardwood forests and shade trees in the U.S. They can feed on over 500 types of plants. The females cannot fly and rely on caterpillars for dispersal.
Contact the CDFA Toll-Free Pest Hotline at (800) 491-1899 to report suspicious insects or disease symptoms on your property.