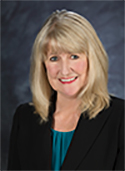 By Trish Kelley
City Council Member
Co-founder Mission Viejo
Community of Character
Our character focus for August is the quality of Self-Control. This is a very important quality to develop for children (and adults!) It involves having control over your feelings and actions, and restraining your own impulses, emotions, or desires. Self-control can keep us on course and help us to avoid making bad decisions. It includes self-discipline–the ability to control and motivate yourself, stay on track and do what is right. Self-discipline is required in practicing an instrument or a skill, obeying rules, and setting and achieving goals. A concept called "STAR" is helpful in learning and maintaining self-control. S.T.A.R. stands for: Stop, Think, Act, Review, and is useful as a decision-making tool which can be used when one is faced with a situation or decision. The four steps are:
Stop! Do not react immediately. Wait for a few moments or force yourself to revisit the
situation later.
Think about your choices and the consequences of each choice.
Act responsibly and carefully.
Review your action to determine if it was a good choice or not.
Parents and grandparents can teach the S.T.A.R. process to their children to provide them with a tool which may help them to resist peer pressure and to make better choices. But the tool is also helpful for adults too! The philosopher, Seneca, once stated, "Most powerful is he who has himself in his own power."
To read our character documents in full, visit www.cityofmissionviejo.org/character.