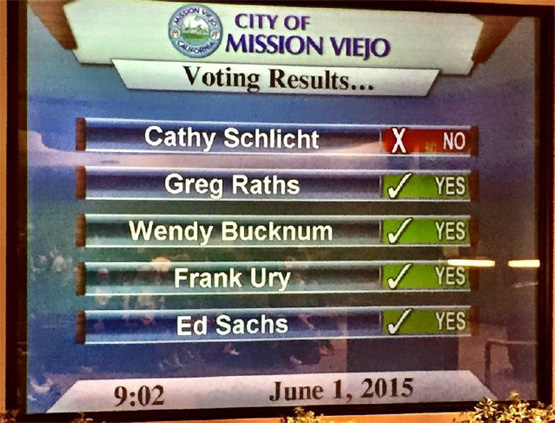 GUEST OPINION

: By Mission Viejo Council Member Wendy Bucknum

The Marguerite Aquatics Complex, which is over 40 years of age, is now the next City facility to get a much-needed renovation!

Mission Viejo has been a long time leader in providing robust youth sports programs as well as providing great recreational facilities for all residents, It is important to invest in our city facilities and continue public and private partnerships such as the one we have had with the world famous Mission Viejo Nadadores. This facility provides venues for championship dive and swim meets for clubs and high school teams year round having a positive economic impact on our hotels, restaurants and other retail businesses. Over the past year a Needs Assessment Study was conducted and reviewed. The public provided input at the Community Services Commission and culminated with over 250 people in attendance at the City Council on Monday, June 1 to witness a vote to go forward with the $7.7 million in renovations to this iconic facility that is known world-wide. The Nadadore Foundation has committed to contributing over $1.3 million to the effort through fundraising and presented a $500,000 donation from a single donor at the meeting.